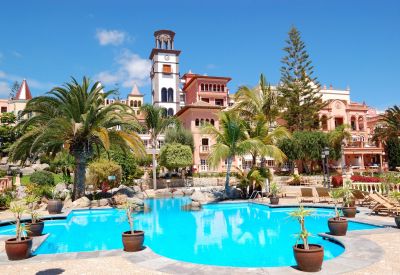 Securing Your Green Dreams: Landscape Contractor Insurance in Los Angeles, CA.

Hey there, green thumbs and landscape artists of Los Angeles, CA. ! In the world of landscape contracting, where every day brings a new challenge, having the right insurance coverage is like having the perfect tool for the job. Let's dig into why landscape contractor insurance is not just important, but essential for your business. And remember, Metro-West Insurance Services is just a call away at 323-937-9225 for all your insurance needs!
Why Landscape Contractor Insurance Matters
Imagine this: You're transforming a backyard into a serene oasis, or you're manicuring a public park to perfection. Sounds idyllic, right? But what happens when unexpected events occur – an employee gets injured, a client's property is damaged, or your equipment gets stolen? That's where landscape contractor insurance comes to your rescue.
Protect Your Employees
Injuries on the job are a real risk in our industry. Insurance can cover medical expenses and lost wages.
Safeguard Your Equipment
From lawnmowers to hedge trimmers, your tools are your lifeline. Insurance helps replace or repair stolen or damaged equipment.
Liability Protection
Mistakes happen – maybe a window gets broken during a job. Liability coverage is there to handle these mishaps.
Common Claims Covered by Landscape Contractor Insurance
So, what exactly can you expect to be covered under landscape contractor insurance? Here's a quick overview:
Typical Claims:
Employee injuries on the job
Damage to client property
Theft or damage of tools and equipment
Vehicle accidents during business operations
Legal fees from lawsuits related to your work
Tailored Coverage for Your Business
Every landscaping business is unique, just like the projects you undertake. That's why at Metro-West Insurance Services, we offer customized insurance solutions that fit your specific business needs. Connect with us at 323-937-9225 to find out more.
Real Stories, Real Protection
Here are a couple of examples where landscape contractor insurance provided crucial support:
Case Study 1: The Overturned Mower
A lawn mower overturns, injuring an employee. The insurance covered medical expenses and compensated for time off work.
Case Study 2: The Accidental Window Break
A stone from a trimmer breaks a client's window. Liability coverage took care of the replacement costs.
Let's Grow Together
Your passion for landscaping shapes our community's beauty. Let Metro-West Insurance Services help protect that passion. With the right insurance, you can focus on creating breathtaking landscapes without worry. Give us a ring at 323-937-9225 or visit our online quote request form. We're here to help your business bloom in Los Angeles, CA. !